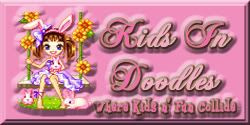 I'm joining the new meme
K.I.D.
just a little late. I'd like to share some of my photos
Mommy
took when I was just about 6 years old. These photos show how I was able to help Mom in little ways. My little hands according to mommy made a BIG help. I gave me a happy feeling I was able to help.
Since I'm turning 9 by July, I can now do a lot more things than these. Mommy assigned me to wash the dishes after lunch. But sometimes I get sleepy and forgets to, so Mommy ends up washing them for me. I am also tasked to get and carry bottled drinking water from my grandparent's house. I consider carrying 4 liters of water every other day an exercise. Of course, aside from these simple tasks I do, I also take care of my sister Haley Roneese (ROEY). I teach her too.
There are times that I get irritated of her whenever she starts her tantrums but I love her so much.
Just a kiss or a hug from my sister makes me smile. Isn't she a cutie?